Kizomba Lessons
Kizomba: Romantic, Sexy and Slow
Even though it is a young dance only emerging on the world stage in the 80's, Kizomba lessons are growing rapidly in popularity around the world. Rooted in Semba with heavy influences from Zouk, Kizomba dance has managed to retain a unique flavor and a style all it's own. "Kizomba" means "party" in the Kimbundu language which is one of the main languages spoken in Angola where Kizomba originated.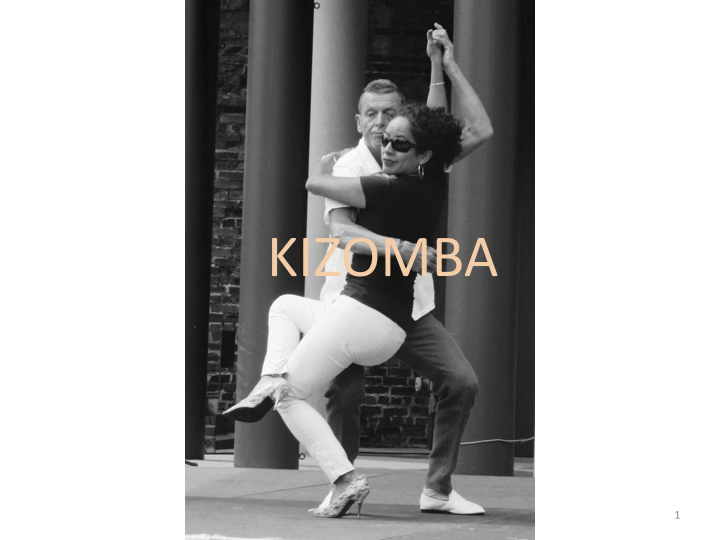 Like the Tango, Kizomba is a walking dance that emphasizes body connection. The upper body is still with the couple connecting at the chest. The lead is strongest in the chest and the legs – to the point where dancers do not require their arms for most movements. The basic Kizomba step is a simple "side-together-side-together." The challenge comes in with adding feeling to your rhythmic hip movement called "ginga" – Portuguese for "swing". Very sultry and lots of fun! At the same time, Kizomba can be danced with many tricky steps and complex combinations. It is a challenging dance with much technique to learn!
Semba: Playful, Showy and Versatile
Similar to Kizomba, Semba dance is often quick and playful. "Semba" is "a touching of the bellies" – a favorite and quick Semba move. Even so, Semba includes less body contact than Kizomba. Unlike Kizomba's romantic and couple-oriented feel, Semba dance is highly social. Also from Angola, Semba is a part of carnivals and funerals alike demonstrating an enormous emotional range. Semba is a frequent addition to our Wednesday Kizomba dance lesson for a change of pace.
Kizomba Classes
No need to bring a partner – everyone dances with everyone else in order to gain the best dancing experience. If you are new to Kizomba lessons, or even if you just need a refresher, try our Monday Kizomba classes. Already have some footwork down? Sign up for Wednesday Kizomba classes with Semba!
Mondays 8:30 pm – 9:20 pm: Kizomba Class for Beginners and Improvers (come early for optional Salsa or Bachata Class)
Wednesdays 8:30 pm – 9:20 pm pm: Kizomba/Semba Class for Intermediates and Advanced (come early for optional Salsa Class)
Book a Class Now!