Salsa Lessons
Salsa: Fast-Paced, Sharp and Exciting
Every dance tells a story and the story of Salsa dance centers around the expression of passion and celebration. Swirling colors, swinging turns and swaying hips. Hot nights in Havanna, mojitos and fine cigars. Born in Cuba in 1920, Salsa takes a heavy influence from Cuban Son, Cha-Cha-Cha, and Mambo. Popular for decades in the Caribbean, Latin America, and Latino communities in New York, Salsa lessons are now being taught all over the world.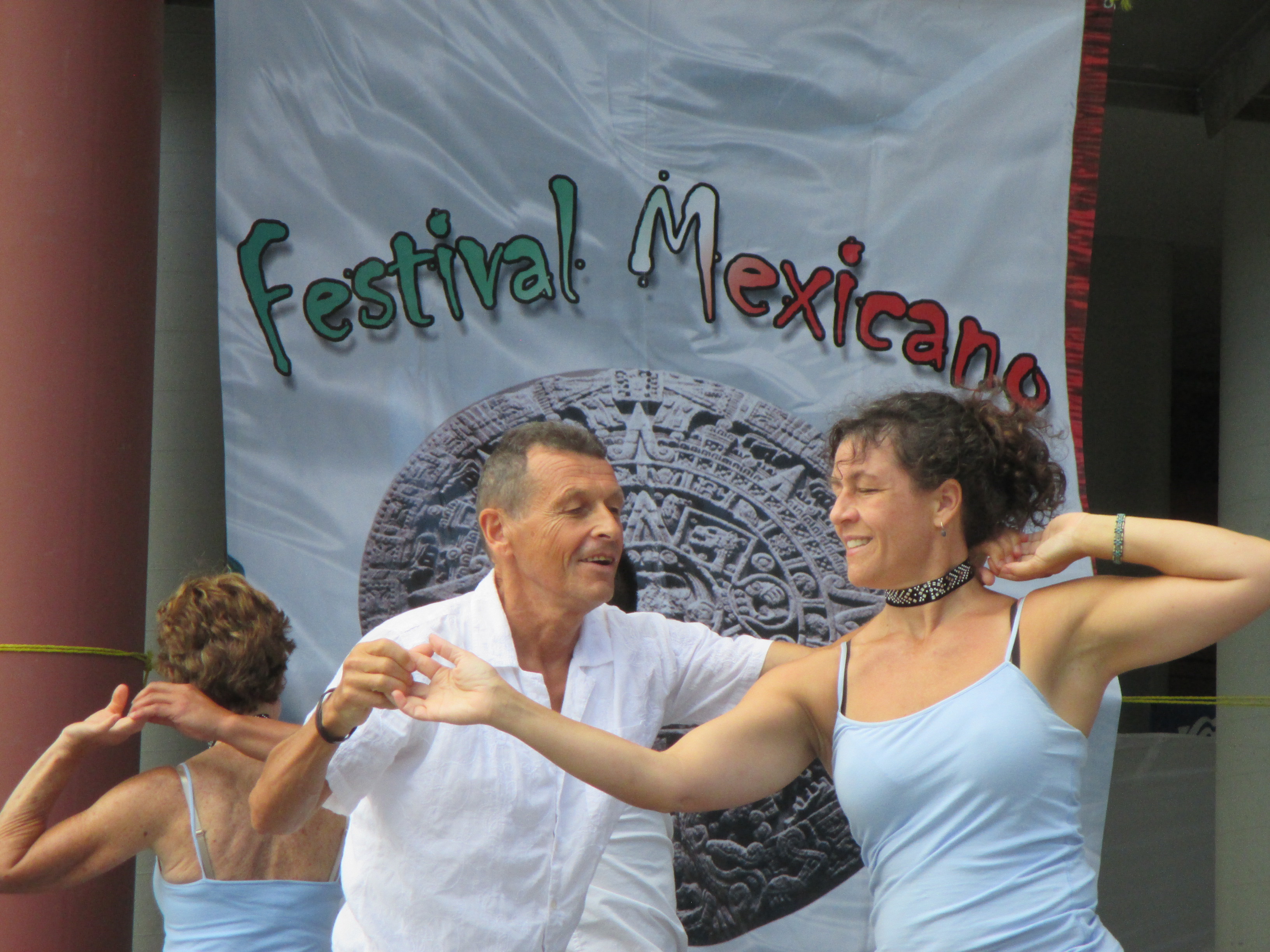 No one seems to agree on the origins of the term "Salsa" that we use to describe the dance. One story is that musicians are known to shout "Salsa!" during the most exciting moments while they play. Another source claims the origins to be a marketing trick of the record labels who chose the word "Salsa" because it projects a spicy and hot image – more marketable. Another story explains that Salsa dancing and Salsa music are a combination of styles, just as the salsa condiment is a combination of ingredients. The literal translation of the word "salsa" is "sauce."
Salsa dance movement involves frequently shifting body weight causing a side-to-side hip motion. While the upper body remains predominantly level, arm and shoulder movements give the appearance of full body movement. The Salsa lead is felt through the arms. The dance feels lively and light-hearted.
Bachata: Sensual, Intimate and Relaxed
Bachata dance comes in a verity of styles – all of which are more sensual than Salsa. Rather than the "quick-quick-slow" step we see in Salsa dance, the Bachata step is "side-together-side-tap", the tap being accompanied by a stylish hip movement. We frequently include Bachata in our Monday Salsa dance lesson to spice things up even more.
Rueda: Social, Thrilling and Fun
Rueda means "wheel" and, in this context, refers to dancing Salsa or Bachata in a group. Couples dance in a circle and partner changing becomes a fluid part of the dance. Rueda has become a lively addition to our Wednesday Salsa classes.
Salsa & Bachata Classes
No need to bring a partner! Everyone dances with everyone else in order to gain the best dancing experience. If you are new to Salsa lessons, or just need a refresher, try our Monday Salsa classes with Bachata. Already have some turns under your belt? Sign up for our Wednesday classes in Cuban Salsa!
Mondays 7:45pm – 8:30pm: Salsa or Bachata Class for Beginners and Improvers (followed by optional Kizomba Class)
Wednesdays 7:45pm – 8:30pm: Salsa/Rueda Class for Intermediate and Advanced (followed by optional Kizomba Class)